The Easiest Way to Make Schedules for Medical Residencies.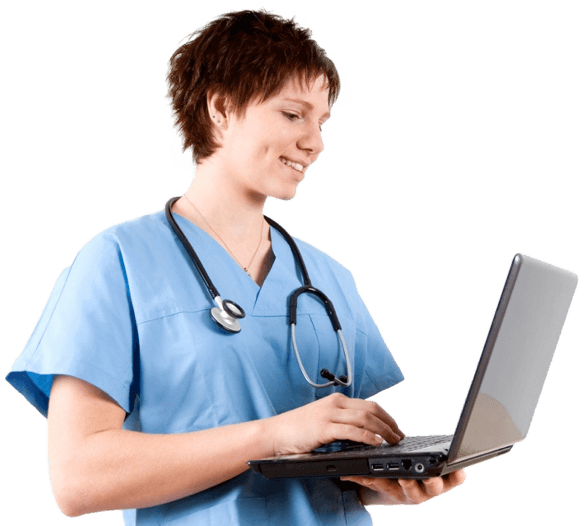 Have you ever told yourself "making schedules should not be this hard?"
The Scheduling Tool does the thinking for you and highlights the shifts, calls, clinics, residents and rotations that won't cause conflicts while you work on your schedules.
And when you are finished you can publish your schedule online for all to see.
In the past, the other chief residents just used pencil/paper and/or Excel spreadsheets. However, your program GREATLY simplifies the process."
- Dr. Cannon Clifton, Chief Resident, Anesthesia Dept, University of Texas Health Science Center, San Antonio
more...
For Program Directors and Department Chairs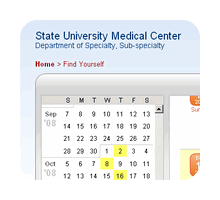 Reduce scheduling errors and missed shifts.
Improve compliance with tightening duty hour rules.
Help your program attract the best students by looking more modern with the online schedule viewer.
Implement with minimal fuss: there is no software to download and install, and the program is affordable.
For Chief Residents and Schedule Makers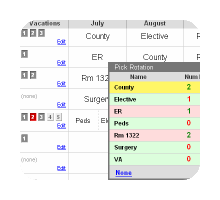 Spend less time making (and remaking) schedules thanks to the Randomizer and Fast Fill features.
Get day-off and vacation requests without lifting a finger.
Ensure schedules are fair with customizable tallies.
Keep your head clear: the program gives you the information you need when you need it so you don't have to remember everything at once.
Get started swiftly: with guidance built right into the program you can be productive the first time you log in.
For Residents, Attendings, and Fellows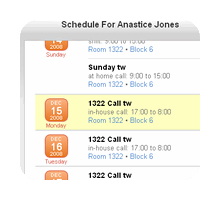 Find out when you're on through our online interface.
Use any modern smartphone or tablet to view schedules.
Keep your planner up to date with a calendar feed.
Make day-off and vacation requests on the go.
iPhone is a trademark of Apple Inc.