Note: This site is better experienced in a more modern browser. Consider using an up-to-date version of Chrome, FireFox, Safari, or Edge.
The complete, modern solution for making and distributing
medical resident, fellow, and attending schedules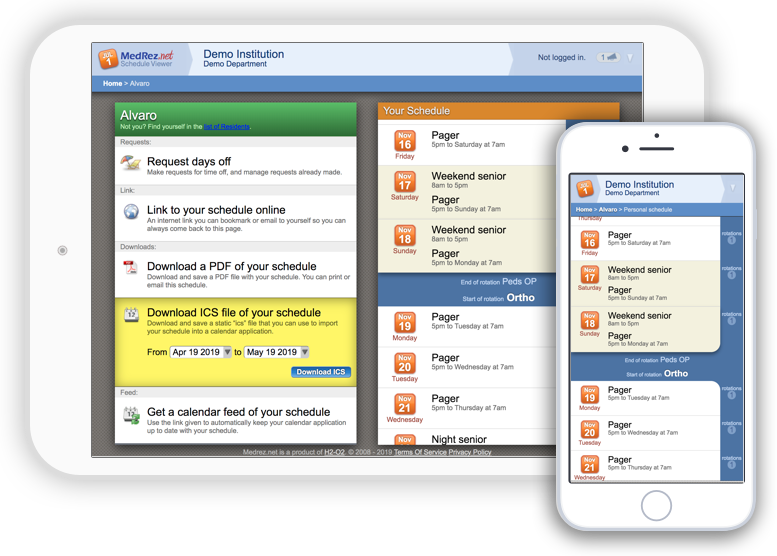 The web-based schedule viewer on an iPhone™ and iPad™.
For the Program Director and Department Chair
Reduce scheduling errors that send jitters through the department
Improve compliance with tightening duty hour rules
Don't break your budget on an expensive hard to use system
For the Chief Resident or Schedule Maker
Spend less time making (and remaking) schedules
Gather day-off and vacation requests without lifting a finger
Ensure schedules are fair with our flexible call tally system
For Residents, Attendings, and Fellows
Find out when you're on through our beautiful online interface
Keep your personal calendar software in sync with your schedule
Make vacation requests from your smartphone or tablet
Get the free trial and make two months of schedules.
Learn More →
iPhone and iPad are trademarks of Apple Inc.